The PHOTO-DRAMA of CREATION
a major chapter in early cinema history
3D VIRTUAL HISTORY EXHIBITION

our 3D Museum & theater
receives the mervyn heard award
In a bid to beat the pandemic we introduce a new immersive experience: a 3D Virtual Museum & Theater accessible to groups of visitors through an innovative videoconferencing system.
This year the Magic Lantern Society gave the Mervyn Heard Award, made for the best written work, archival research programme or smaller-scale digitisation project, to our 3D MUSEUM & THEATER.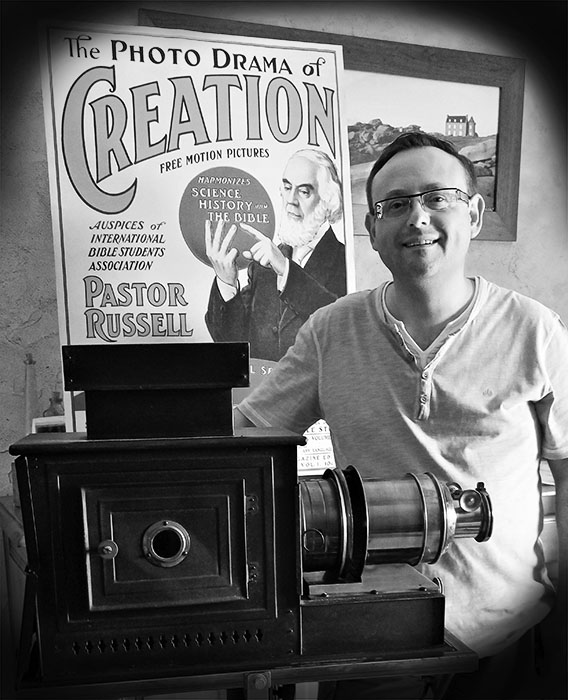 Join our magic lantern show from your home!
Our tailor-made live magic lantern performances and museum tours are adapted to different audiences of today from young children to professional historians featuring:
TAKE A TRIP BACK IN TIME!
OUR AUTHENTIC MAGIC LANTERN PERFORMANCE
We offer authentic glass magic lantern slides as seen a century ago ! The selection of beautiful slides from our Museum collection covers most of the topics presented during the original magic lantern performances of that era. While the lanternist is managing the magic lantern and glass slides, kids and their parents and grand parents are managing the readings.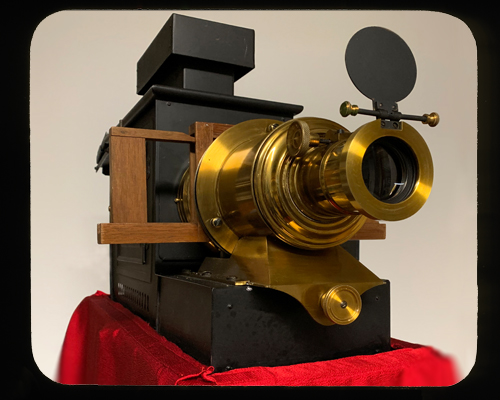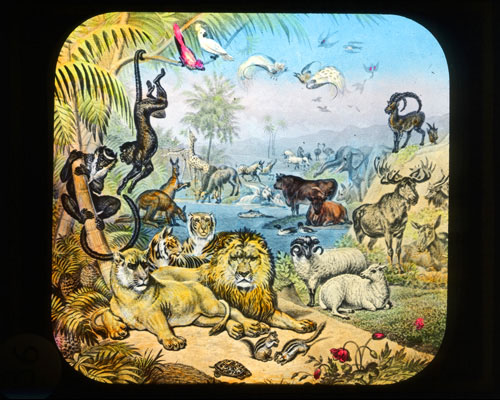 Hand-painted colorised
one Century Ago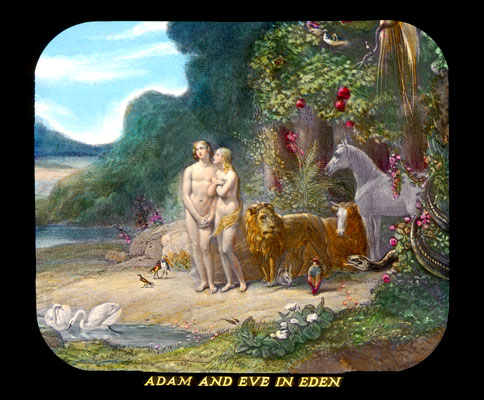 Audio effects and Music...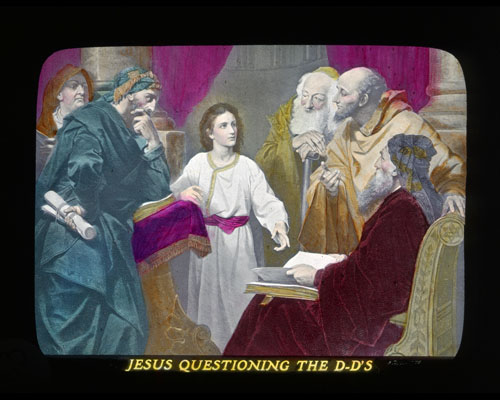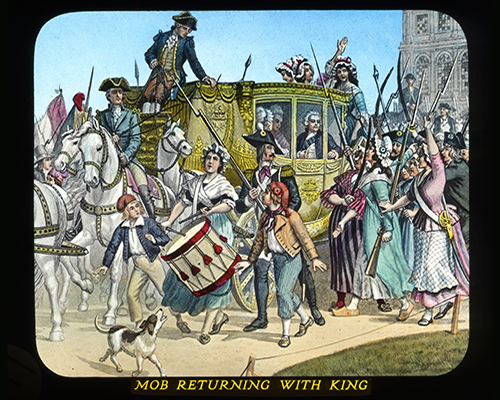 THE PDOC MUSEUM & theater
MISSION
The mission of the PDOC Museum & Theater is to study from an historical and a cultural perspective, restore, preserve and exhibit a major chapter in early cinema history: The Photo-Drama of Creation (1914). Our large collection and exhibitions also include material from many other pre-cinema shows from USA, United Kingdom and France.
We are especially delighted to share this Heritage with the kids and their parents and grand-parents.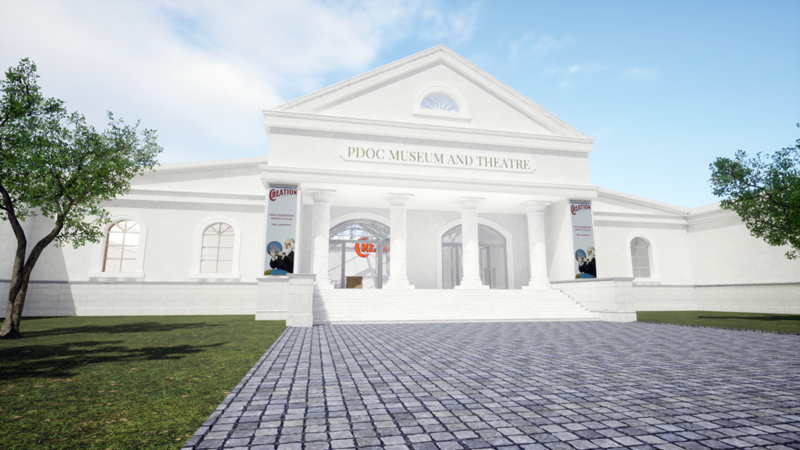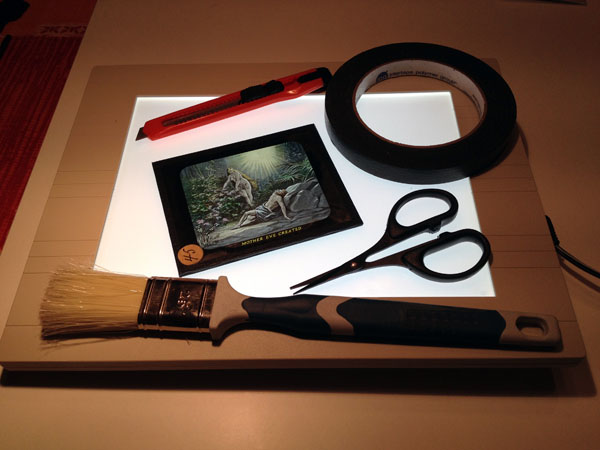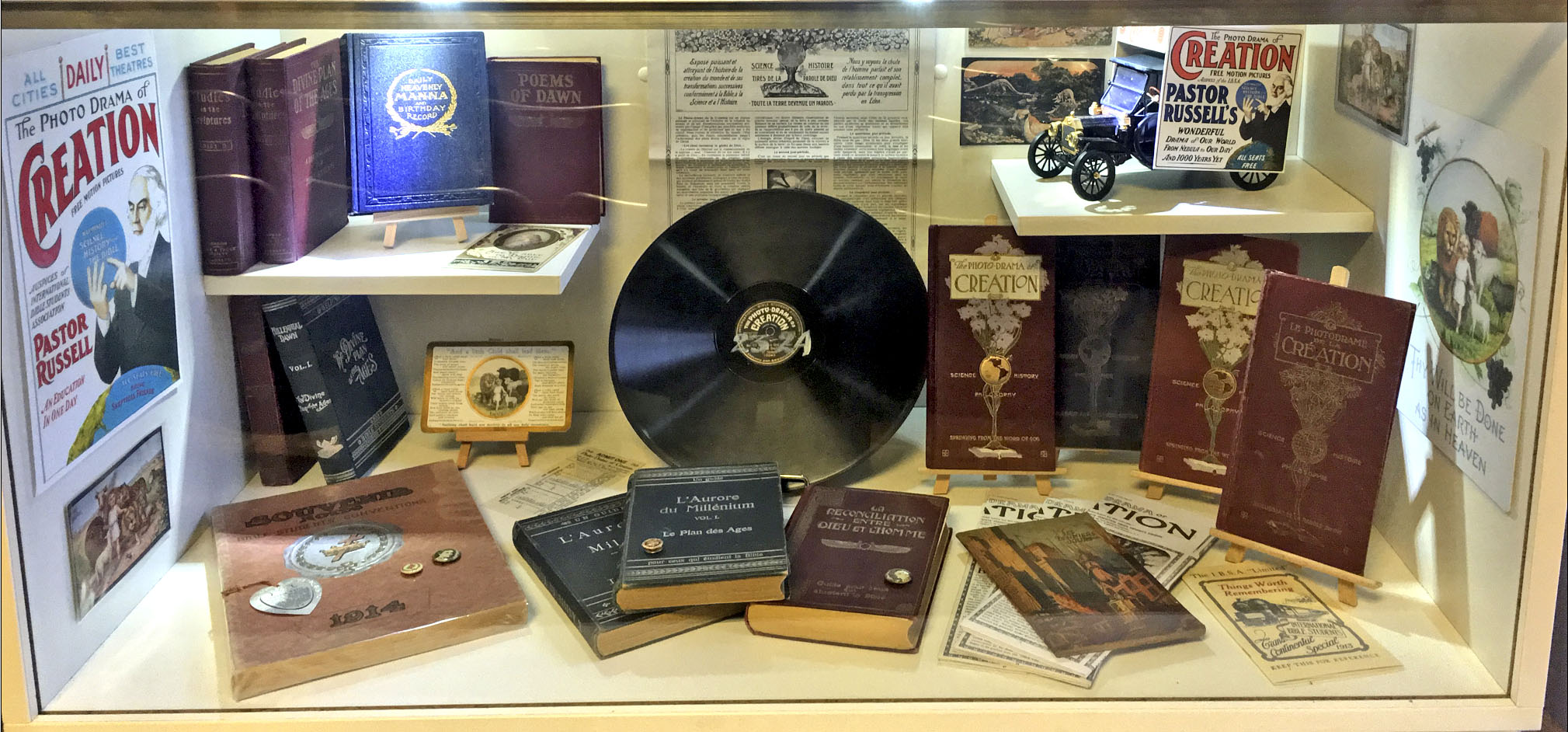 After attending the exhibition, they wrote to us :
"Congratulations! We were VERY impressed with the museum, and with the presentation, especially the role that the kids played. What polished performers! Somewhat to my surprised, since I'm not religious, I found myself really engaged with the religious story. Those Beale pictures, which I don't usually see presented, are very powerful, and make all these events seem very "real." It's no wonder the PD [Photo-Drama] was so successful!"
"Just a quick note to say how much I enjoyed the Photo Drama presentation. Thank you so much for the invitation! What a friendly and talented group. I ended up staying for the entire presentation, which passed with hardly a slip despite all the different technical aspects and the number of people involved. A triumph for all concerned.
It was interesting seeing a cut down version with fewer slides and less text. It seemed to work very well, giving a good impression of the original without representing such an enormous time commitment. I particularly liked having the different voices which added a whole new dimension.
Also it was very exciting to see your work on the virtual museum in context - all kinds of possibilities for the future."
"C'est en tant qu'historien que j'ai suivi la belle présentation faite en visioconférence par notre ami Samuel le 27 décembre 2020. J'apprécie beaucoup le travail considérable qu'il a fait pour tirer de l'oubli ce spectacle exceptionnel qu'a été le Photo-Drame de la Création dans l'histoire des multimédias, tant par ses qualités intrinsèques que par la diffusion mondiale qu'il a connue durant presque un quart de siècle.
Certes, les « puristes » parmi mes collègues historiens diront peut-être que sa présentation ne correspond pas complètement au Photo-Drame de 1914 par sa durée, par le nombre des documents et par leur hétérogénéité car ils n'appartiennent pas tous à la même époque. Samuel le sait pertinemment et telle n'a pas été son ambition. Il faudrait, pour reconstituer au plus près le Photo-Drame de 1914, disposer de toutes les collections parvenues jusqu'à nous et, notamment, celle du centre de Warwick. J'espère que cela pourra se faire avec la collaboration du George Eastman Museum mais le travail de Samuel n'en a pas moins atteint ses buts de préservation et de monstration. Je voudrais aussi saluer en lui tous les collectionneurs qui aident considérablement les historiens par les documents et objets que leur ténacité a permis de réunir. Bravo Samuel !"